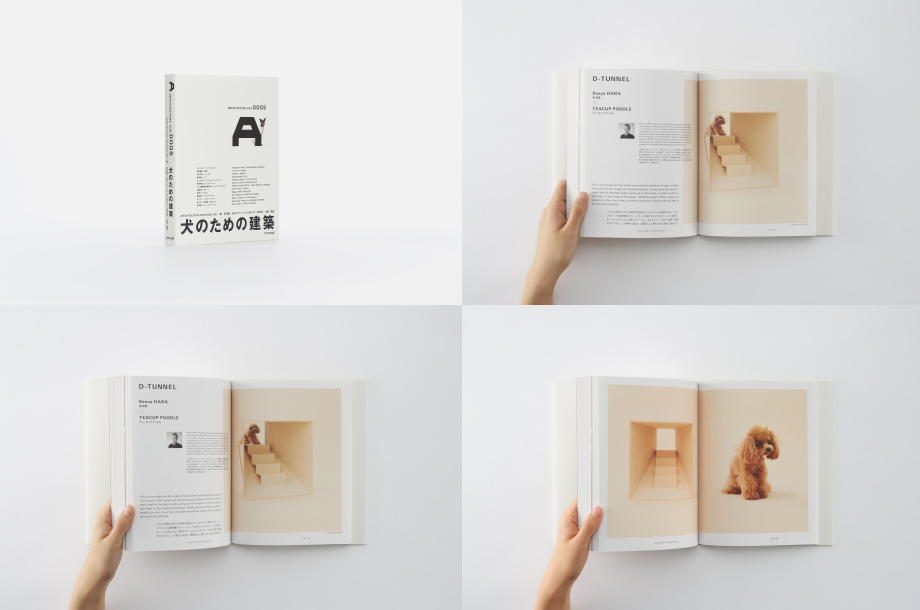 In case you didn't make it to Imprint Culture Lab's Architecture For Dogs installations in Miami, Long Beach, or Tokyo, this handsome book features gorgeous photos and detailed descriptions of the species-specific pieces curated by MUJI's Kenya Hara. The world-class designers and architects include the following:
Atelier Bow-Wow x DACHSHUND SMOOTH
Toyo ITO X SHIBA MVRDV X BEAGLE
Kengo KUMA X PUG
Konstantin GRCIC X TOY POODLE
Kazuyo SEJIMA X BICHON FRISE
TORAFU ARCHITECTS X JACK RUSSELL TERRIER
Hiroshi NAITO X SPITZ
Shigeru BAN X PAPILLON
Sou FUJIMOTO X BOSTON TERRIER
Reiser + Umemoto X CHIHUAHUA
Hara Design Institute X JAPANESE TERRIER
Kenya HARA X TEACUP POODLE
And if you did manage to visit the exhibit in person, this publication includes photos from each of the cities and also features essays, interviews, blueprints, and other original material that will blow your mind. Its text is in Japanese and English and its design is as elegant as the structures that it showcases.
Architecture for Dogs was released in conjunction with last year's Tokyo stop, and is only being released in America now. Dog lovers, fans of architecture, and design freaks, find out more about the book HERE.