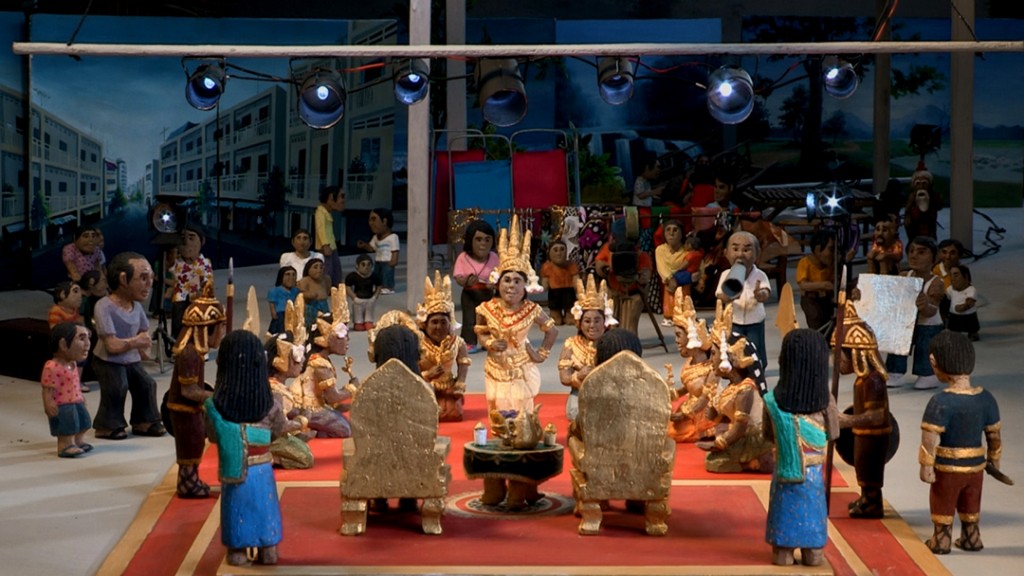 By now you might already know that the Academy Award-nominated The Missing Picture is making its theatrical debut at Long Beach's Art Theatre. It's a very big deal and an honor that Rithy Panh's masterful reimagining of his experience surviving the Khmer Rouge is premiering so close to the city's Little Cambodia community, and perhaps you even attended the red carpet screening on Saturday night. How cool was that?
While every viewing of the surreal, stylish, and powerful documentary is a visual treat and emotional journey, another special event will take place at 3:00 p.m. on Saturday, March 1. The director will be in town and on hand to present the movie and participate in a post-screening panel with producer Catherine Dussart, French narrator Randal Douc, and composer Marc Marder.
Guests providing extra perspective on Panh's groundbreaking film will include singer Chhom Nimol from Dengue Fever, rapper/filmmaker Prach Ly, Hawaii International Film Festival's Creative Director Anderson Le, and Giant Robot magazine co-founder Martin Wong. Moderation will be supplied by interTrend's own Julia Huang.
As if that weren't enough, there will be a short dance performance by the Khmer Arts Academy and a casual reception afterward. And, oh yeah, the movie is blowing away audiences and racking up awards around the world. Check out gushing coverage from The Los Angeles Times, The Wall Street Journal, The BBC, and The Long Beach Post.
There is no extra cost for this special screening, so I suggest purchasing tickets in advance at the Art Theatre site. See you there!