Congratulations to the team of interTrend Communications, Rezonate Media, and AT&T for winning an Effie Award for effective marketing! Last night, the Away We Happened crew accepted the prestigious award at Cipriani's 42nd Street.
Late-comers can catch up with the innovative (and emotional) campaign at awaywehappened.com. You might laugh and you might cry, but you'll definitely be impressed by the collaboration with Wong Fu Productions, Jen Frmheadtotoe, Victor Kim, and their massive fanbase.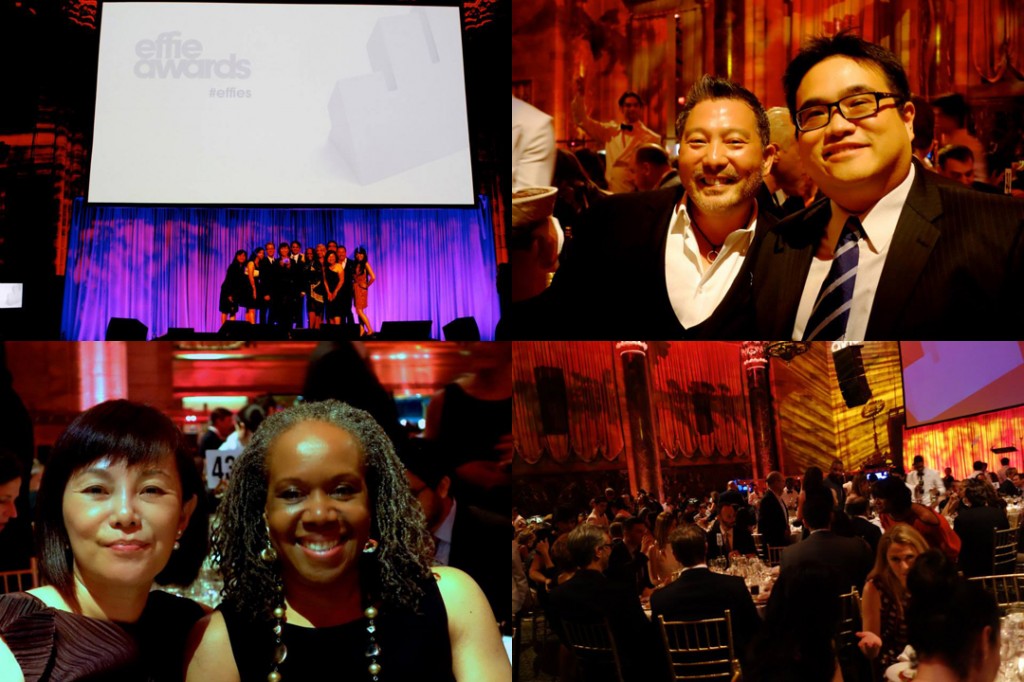 Extra coverage at Medio Bistro and the Long Beach Business Journal!