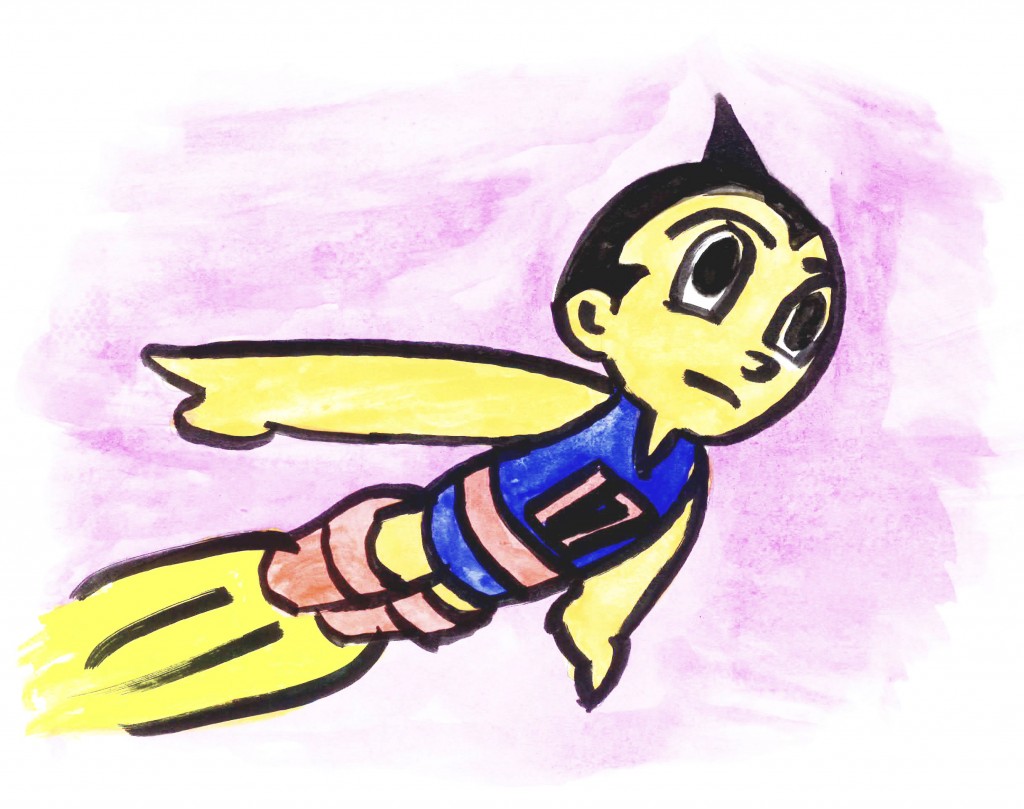 Jeremy Lin's compressed trajectory from perpetual benchwarmer to hoops messiah to hospitalized has-been was as speedy as it was oversaturated. But as a fellow Taiwanese-American, I couldn't have been prouder when he owned the headlines in sports, popular culture, and the media.
The Harvard graduate deserved the attention for challenging the American public's impression of where Asians fit in the country's melting pot. And wasn't it interesting that Number 17 received such rabid attention and public dissection while successful Asians in other segments of American popular culture did not?
Asian Americans Are Accepted in High Culture
Did fashionistas break out in a frenzy of wordplay regarding Jason Wu "Woulda Thunk It" or Peter "Get" Som when it comes to outfits worn by the First Lady, and will anyone ever challenge Vera "V-Dub" Wang's supremacy in the wedding dress field? Did foodies debate the impact of Roy "I Yam What I" Yamaguchi or David "Mofo" Chang on America's culinary landscape? No. Perhaps it's because of the geometry and chemistry involved in their respective fields that they haven't upended the public consciousness like Linsanity has. There is no sense of novelty.
And although Asians comprise only 5 percent of the total U.S. population, it's practically a given that Classical music would die in America without them. According to the Los Angeles Times, USC's School of Music identified 17 percent of its 827 undergraduate and graduate students as Asian American in 2004. At Juilliard, approximately 18 percent were Asian Americans. The figures have only gone up since then, and it is not shocking that that America's most famous cellist—or Classical artist in general—is Asian. As a result, Yo-Yo Ma, whose name seems ideal for punny headlines, never receives them.
Asian Americans Are Appreciated in Low Culture
Asian Americans make moves on the opposite end of culture, too. Comedians Margaret Cho, Russell Peters, and Aziz Ansari are masters of making people laugh but also pushing buttons and boundaries. Painters Martin Wong and Manuel Ocampo are recognized as key figures in outsider art movements in New York City and Los Angeles. Jim Lee, Adrian Tomine, and Lynda Barry are in the canon of mainstream comics, indie comics, and comic strip canons. Barry McGee and David Choe not only have hard-to-earn cred in the world of graffiti, but are also taken seriously by world-class art galleries and museums.
But What About The Mainstream?
It's only the most popular of culture that dismisses Asian Americans. In Hollywood and on the tube, Asian American filmmakers and actors are relegated to the indie ghetto, genre pieces, token roles, and news desks. And while music fanatics embrace Asians in America as top-shelf producers, DJs, and even scholars (Dan The Automator, Qbert, Jeff Chang), the only performer to bask in the popular spotlight has been William Hung. Yes, reality TV shows sometimes include Asian Americans, but is that really something to be proud of?
Lin making the cover of Time as well as Sports Illustrated reveals not only how out-of-touch Middle America is with Asian Americans but also how much he matters. It is equally sad and alarming that an unmistakably Asian-yet-American jock who excels in a sport besides figure skating, tennis, or golf is shocking to so many. And it is a wakeup call to Asian Americans who have been sequestered in cultural and economic comfort zones that the era of Ancient Chinese Secrets and Long Duk Dong did not end in the eighties. Not even in Manhattan. Despite significant cultural contributions from the ivory towers to the alleyways, Asian Americans still receive almost no attention, compassion, or respect from the mainstream.
Lin The Facilitator
While Lin's playing time diminished as healing stars returned to the Knicks' once-depleted lineup and even his long-term future with the club is unsure as a result of the club's regime change on the coach's bench, his effectiveness outside the game reamains as potent as ever. At this moment in America, the Ivy Leaguer's drives, assists, and game-winning shots challenge its center-hugging, slow-adopting, mainstream as much as they do opposing clubs. As a result he has not only given hope to long-suffering New York hoops fans, but also uplifts Asian Americans in a way that traditional artists and cultural innovators cannot.
Regardless of his recovery or where he plays point guard next year, Lin is already inked in as Volvo's brand ambassador in China. There, he is a powerful symbol of the American Dream–not to mention the ability for hard-working Chinese to excel just about everywhere. That much is clear. However in Lin's own country, his influence as a representative of Asian Americans is just beginning to be measured.
Julia Huang is the founder and president of interTrend, an award-winning advertising agency that specializes in connecting Fortune 500 clients with Asians around the world.