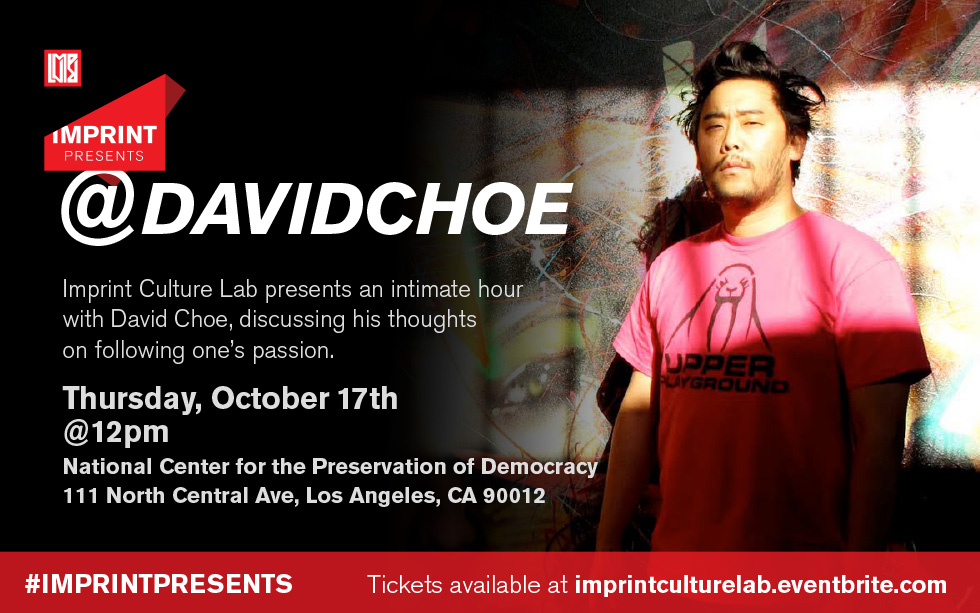 How did David Choe survive as a hitchhiking and zine-making kleptomaniac, tagger, and art school dropout? What enabled the rejected comic book artist and struggling artist to go from jailbird in Japan to massively successful fine artist, bad influence on Mark Zuckerberg, guest of Anthony Bourdain and Howard Stern, and out-of-control podcast host with comedians, musicians, and porn stars? Why does he bring together the likes of Roy Choi, Jim Lee, and John Cusack, and has he ever gotten over his gambling addiction? In the midst of all this, how does he pull off jaw-dropping art shows such as his recent triumph, Snowman Monkey BBQ, in Mexico City?
Although there's a chance that the Los Angeles-based artist may address a few burning questions at the National Center for the Preservation of Democracy, we can't say for sure. David is freakishly talented but is also a guy who does whatever he wants, whenever he wants, which makes him extra loved and admired. (It doesn't hurt that the trash-talking rabble-rouser is a softie at heart, not to mention longtime friend of interTrend.)
So we're excited about Imprint presenting a rare chance to see the street art powerhouse in a live speaking engagement at noon on Thursday, October 17 in Downtown L.A. Click imprintculturelab.eventbrite.com for more information about ticketing, but those who are weak at heart or easily offended might want to stay home. That's the official, approved-by-all-parties announcement above. His is below…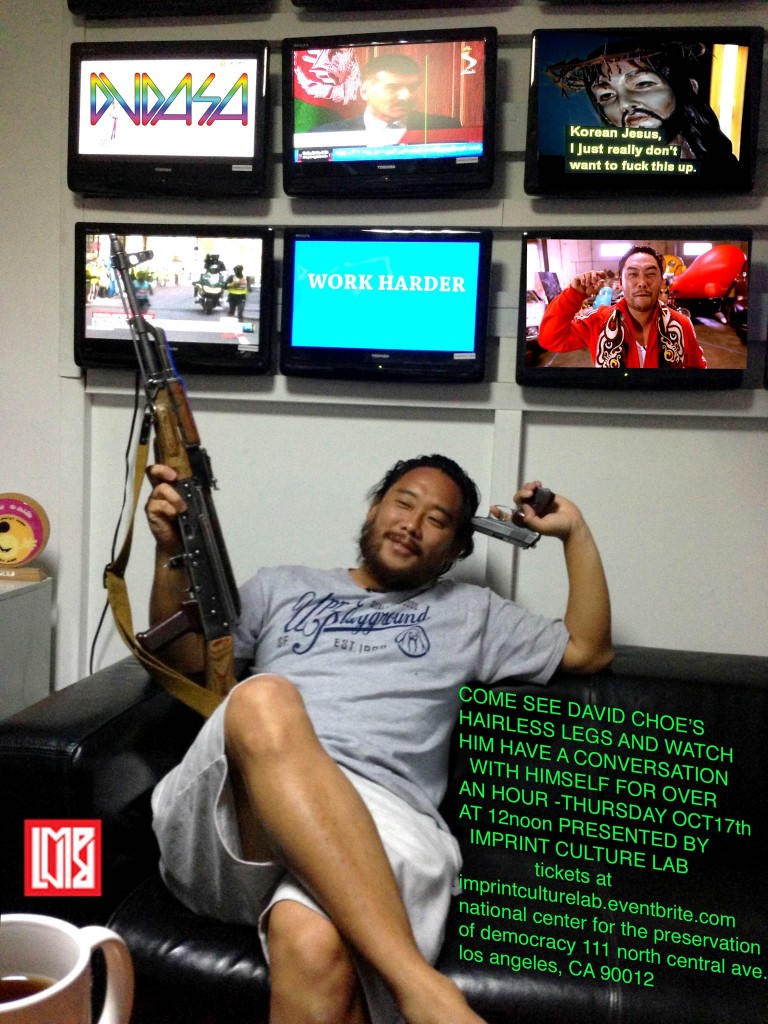 See you there!