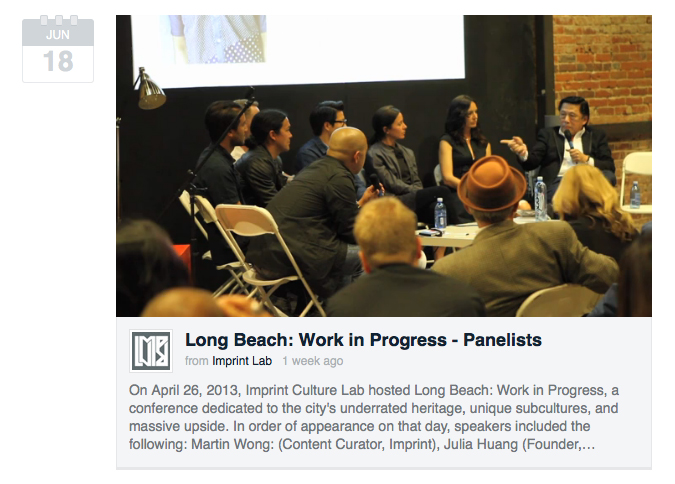 The third and final video from Imprint's Long Beach: Work in Progress conference was posted last week. We're very proud of the event's stellar lineup of friends (from a Pulitzer Prize-winning writer to a banned-in-Japan, Canada, etc. musician) who came out to both dig into our home base's unique history and subcultures and help cultivate them. These shorts were made to carry their message beyond the historic Edison Theatre and into the streets, as well as convey it to all folks regarding their own towns.
Check out the short film below:
And don't forget the first two videos with self-explanatory tites, Teaser and A Statement. Please watch, share, and grow your own culture!