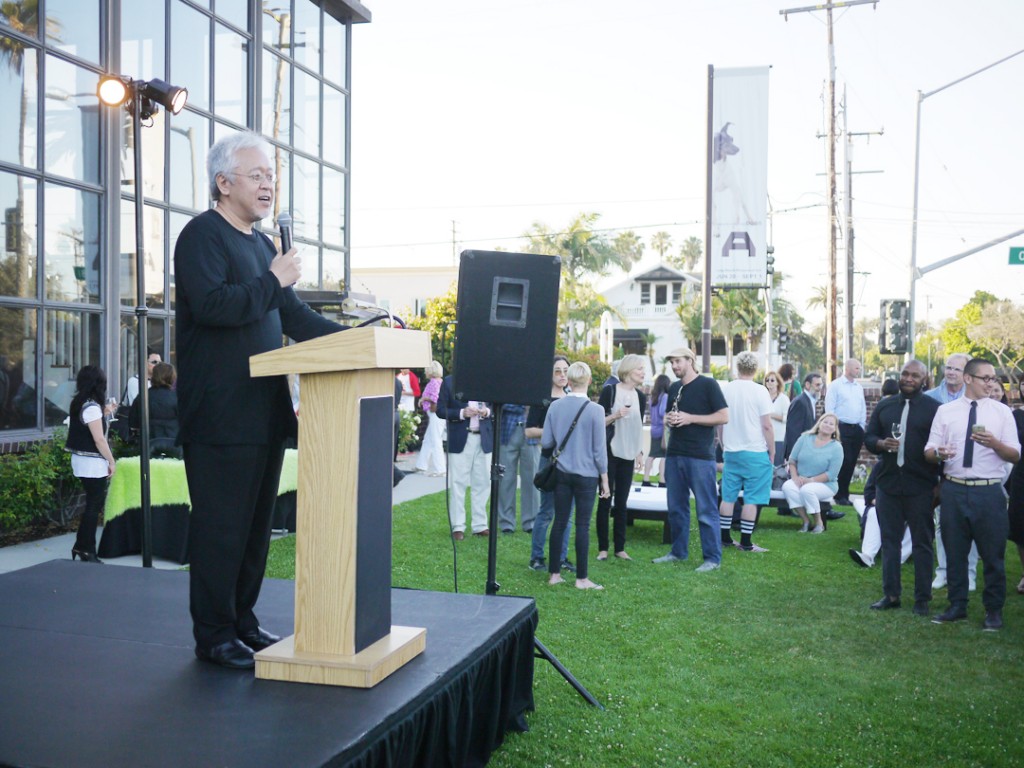 Last night, Imprint Venture Lab's Architecture for Dogs made its west coast debut at the Long Beach Museum of Art. It is a huge deal to have the world-class mash-up of design and canines in our hometown, and the event was heralded by the Creative Director of MUJI, founder of Hara Design Institute, and curator Kenya Hara, LBMA Executive Director Ron Nelson, and our own Julia Huang.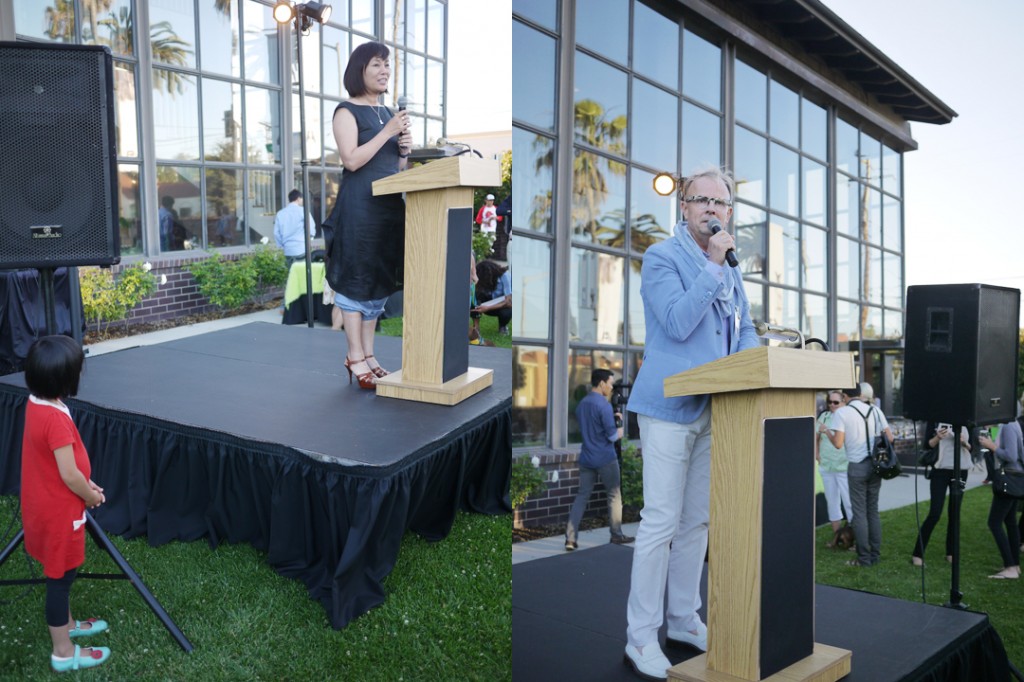 In the exhibit, 13 species-specific dog environments made by top-shelf architects and designers from around the world show as much wild craftsmanship as they do mind-boggling imagination. A sampling includes is shown below, including (top row, left to right) Interactive Beagle House by MVRDV, Mount Pug by Kengo Kuma, Architecture for Daschshund by Atelier Bow-Wow, (bottom row, left to right) D-Tunnel for Teacup Poodle by Kenya Hara, and Paramount for Toy Poodle by Konstantin Grcic. Yes, dogs were welcome.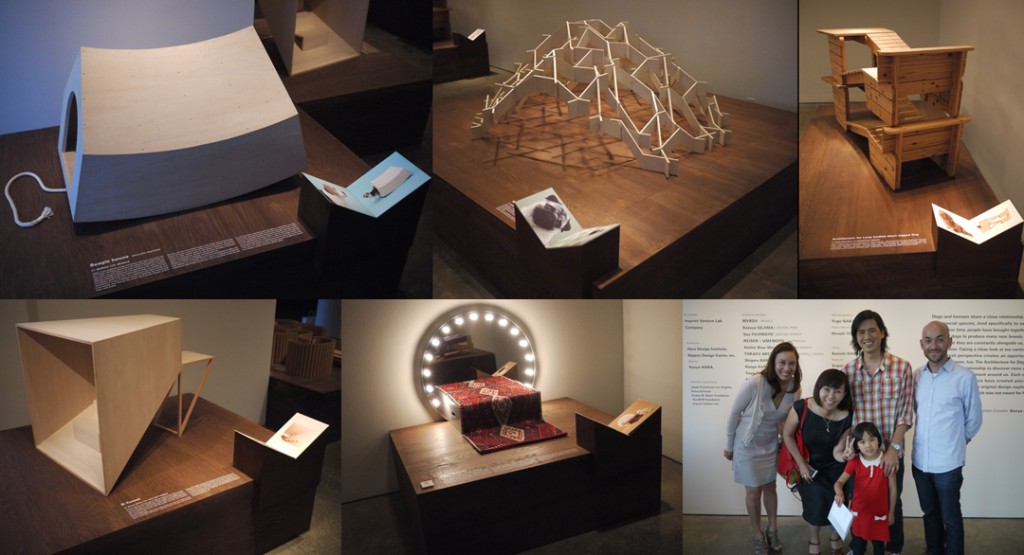 The final photo is a personal one, but credit needs to be given to two of the behind-the-scenes Imprint team leaders: Tanya Raukko (on the left end) and John Hall (far right). They worked hard to make this show happen, and deserve congratulations as well as Ron, Julia, Hara-san, and all of the show contributors. The fruits of their collective labor will be on display at LBMA until September 3.
Hours and admission information are available at LBMA's website. If you can't make the trip to the gorgeous Long Beach museum, please visit architecturefordogs.com for more information. You can also download blueprints, share your handiwork, and plan your trip to see Architecture for Dogs in Japan.